Peter Andre 60 Minute Makeover Competition ITV
Also on STV and UTV.
Peter Andre 60 Minute Makeover competition ITV 'is screened on Monday 11th November and the competition will be announced during the TV show broadcast.
The Prize.
Peter Andre 60 minute Makeover competition ITV is worth £15,000. Peter Andre is the host of the ITV interior design show , 60 Minute Makeover, and is shown on ITV, STV and UTV from Monday to Friday from about 2 pm.
Peter Andre's 60 Minute Makeover Competition Question.
This weeks 60 Minutes Makeover question is;
What is the name given to amateur home improvements?
A. DIY
B.PTO
C. RIP
I suggest you submit answer A – DIY.
Who Can Enter?
All entrants who are UK residents, including the Channel Islands and Isle of Man and who are aged 18 or over are allowed to enter with 3 free web entries with ITV.com, STV.tv or U.tv.
Employees of ITV and their immediate families or anyone associated with the competition are unable to enter.
Closing Date.
The closing date for this competition to enter via the ITV website is ??? (updates will be posted on Monday 11 November at around 2:30 pm).
How To Enter For Free.
To be in for a chance to win the Peter Andre 60 Minute Makeover Competition ITV cash prize, click on the green button or link below.
This will take you to the free on-line competition entry form.
You then simply enter your details.
With a bit of luck, your name will be picked out as the lucky person to win the Peter Andre 60 Minute Make Over Competition ITV.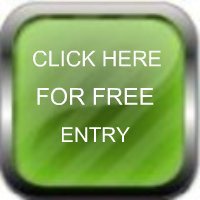 Terms and Conditions.
You can read the terms and conditions that can be found by clicking on the link below.
http://www.itv.com/daybreak/competitions/newtvcompetitions/?oid=705&type=campaign&origin_type=show&origin_oid=Daybreak
Other Related competitions with free entry.
Win holidays to Australia, USA and just about anywhere with my other featured free entry UK competitions.
http://www.jetsetprizes.co.uk/category/win-a-holiday-2/
Good luck with your free entry and please tell your friends.